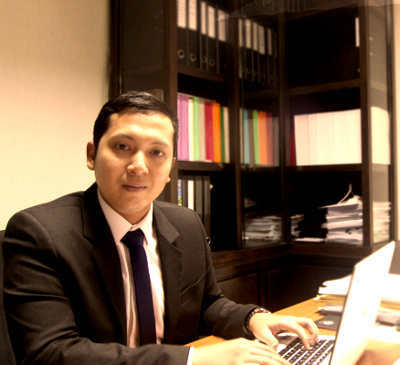 Practice Areas:
General Corporate and M&A, Investment, Project Finance, Labor, Dispute Resolution and Arbitration.
Member of:
Indonesian Advocates Association (PERADI)
Experience:
Yanuarda assisted the clients with focusing on Mergers and Acquisitions, General Corporate, including Investment project.
Yanuarda has advised foreign clients on the Mergers and Acquisitions projects by way of shares and assets acquisitions including acquisitions of coal mining companies, tourism and hospitality companies and industrial companies.
During his professional tenure, he also has advised the clients on the numerous General Corporate matters as the maintenance of corporate documentation and formalities, relevant corporate actions taken by the company and the management of the required licenses and permits.
Yanuarda also has assisted numerous foreign clients in the establishment of local companies (through domestic and foreign capital investment) including guiding the client through the application processes of the required licenses and permits under Indonesian Investment Law.
Yanuarda has also assisted the clients in numerous debt note issuance projects in particular Medium Term Notes and Senior Secured Notes by the both state owned company and private company.
During his education, Yanuarda also actively took part in the several international moot court competition such as International Humanitarian Law Moot Court Competition and Philippe C. Jessup International Moot Court Competition. In 2011, he managed to achieve 3rd Best Memorial Pleading in the competion.
Languages:
Indonesian, English
University Attended:
Brawijaya University (Malang)
2014, Bachelor of Law, International Law
E-mail:
ypersian@depplaw.com